eTextbooks facilitate anytime, anywhere learning. Bookshelf by VitalSource fits in with both BYOD and school-provided device programs, as the platform allows K-12 students to read their digital learning materials from 1,000+ publishers on any device, with or without internet access. Our commitment to accessibility ensures all students can access their learning materials.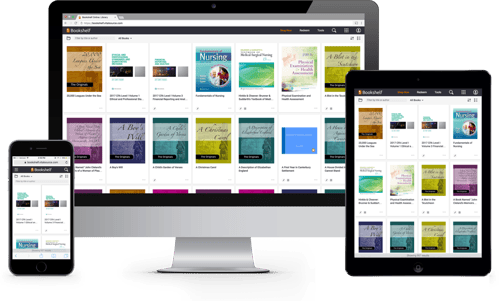 Bookshelf is easy for both students and teachers to use, and VitalSource provides web training for all stakeholders. Bookshelf conforms to IMS Global Learning Consortium standards, including compliance with Learning Tools Interoperability (LTI) integration services for integration with rostering platforms such as Clever and Learning Management Systems. It's simple to integrate with your systems.
As protecting the privacy of students is of utmost importance to VitalSource, we have created certain features designed to prohibit the use or collection of personal information of minors. We also created a platform specifically for K-12 in order to conform to security standards for students.
Some of the largest districts in the nation rely on VitalSource to securely and seamlessly deliver digital content to their students.